Professional Cleaning Services
Our Promise is Peace of Mind
Take advantage of our extensive knowledge, commitment to superior customer service, and dedication to excellence.
Book Now
View Services
Welcome to Excel Cleaning
Established in 2004, Excel Cleaning started off as a window cleaning business. We have since gone from strength to strength offering more and more services and becoming the all round exterior cleaning specialists.
We are qualified and accredited with companies such as Smartseal, Resiblock, Softwash solututions, City & Guilds, Spinaclean, Benz Softwash and Biowash. Since branching out, we are proud to have carried out work for Ford, Mercedes, Hyde Housing, Jennings & Barrett, AD Construction and the Fairfield Group to name a few, not to mention the 1000's of residential homes we clean and maintain on a regular basis. We are also extremely proud to have worked with Bexley Council on a project that saw us restore and protect the surrounding courtyards at Danson House and Hall Place.
We have thrived to create an image that is professional, trustworthy and reliable, delivering a quality service time and again. We are consistently expanding our industry knowledge and investing in the latest equipment so that we can obtain the best possible results for our customers.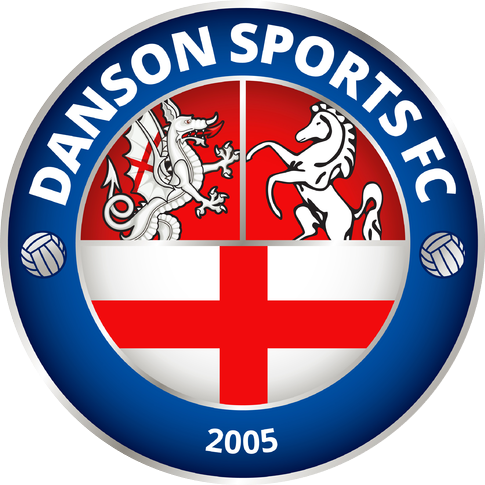 Proud sponsors of Danson Sports FC
Contacted Sean in regards to their gutter cleaning service. He responded quickly to my enquiry and arranged a time to come to quote the work. I was kept updated as to when they'd be arriving. The work was carried out quickly and professionally and I was shown before and after images of my gutters. Also replaced a faulty piece of guttering. Friendly and professional service
excellent service offered by sean and chris, i can't remember experiencing such professionalism for a long time. i had my driveway and back garden stone work cleaned and sealed. they did such a great job i honestly would recommend them.
Andrew McLennan
2022-09-28
Great service and price all round. Very friendly and knowledgeable team, who went the extra mile at every stage. They managed to turn our old (and very unkept!) driveway and patio areas into amazing like-new surfaces. Major transformation and really brought back the original colours and styling which had been hidden under think layers of dirt and growth for far too many years. Originally thought the cleaning would be an unnecessary home luxury, but after seeing the before/after results I'm super happy and now know the cleaning was more like a long overdue necessity!
Excellent service, I've been using them for about 1 year 6 months. Can highly recommend them. Good value, very friendly and professional. Definitely the best window cleaners we have ever had.
Gary is a grrat chap and honest and does a great job will rebook him annually
Excellent work done at amazing competitive price
Brilliant experience with Excel cleaning. Take great pride in their work and really go out of their way to make you feel like they care. Hard to find reliable, trustworthy and professional people nowadays. From first call Sean was brilliant and Lindsey and the guy with her are just excellent. Thanks.
David Constable
2021-03-22
My neighbour and I recently had our roofs cleared of moss, cleaned and chemically treated and are amazed at the result. Anyone would think we had new roofs ! The work was carried out to a very high standard and Sean and Chris were both friendly, helpful and extremely professional. A very competitive price as well. Cannot recommend this company too highly.
Sean and his team was excellent would definitely use again and recommend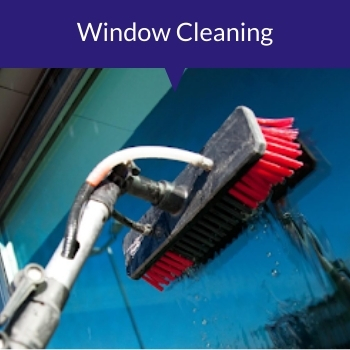 Window Cleaning
The reach and wash system has revolutionised the window cleaning industry…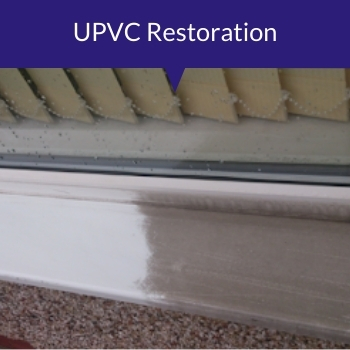 UPVC Restoration
We clean all types of UPVC surfaces including window frames…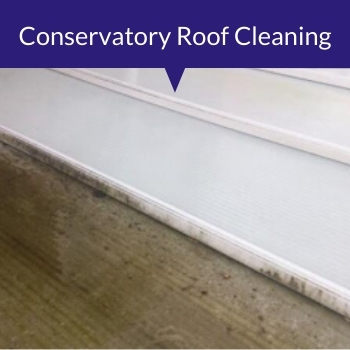 Roof Cleaning
Due to the angle of the windows, conservatory roofs can become very dirty…
Solar Panel Cleaning
A dirty solar panel can lose up to 30% of its energy saving efficiency…
Lime-scale Removal
Limescale deposits are a common problem for many residential homes…
Gutter Clearance
Just a small blockage can cause rain water to overflow from your gutters…
Pressure/Steam Cleaning
This service to ranges from driveways, paths, walls, decking or patios…
Protective Sealing
We also recommend protecting your newly refurbished paving with this service…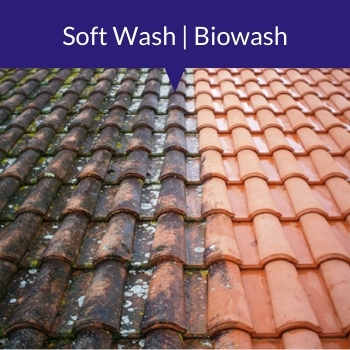 Soft Wash Protection
The biocides used in soft washing are able to penetrate deeper into the substrate than water…
"Been using Excel for some time now cleaning our Windows but recently used them to have all our drive way cleaned. Excellent service."
Kev Cumming
"Excellent service. Reliable & good vfm. Have been using them for years."
Susan Riley
"I use Excel Cleaning every month and have done for the past 2 years. A very reliable company with excellent service. Sean has a great team and I would highly recommend them."
Ian Ironmonger
"We have used Excel Cleaning for 2 years now. Sean and his team are very reliable and provide an excellent service. Highly recommend them."
Brian Aherne
"Great service. Excellent value. Have done gutters & regularly do our windows & have recommended to friends."
Marie/Mark Roast
"Sean was very professional and thorough in cleaning and removing oil stains from our driveway. Great communication and great job would highly recommend!! Going to have him back to seal it too"
Karen Starbuck Handley
"Highly recommend Excel Cleaning. They have treated, cleaned and resanded and then sealed our drive and we are very happy with the results. They are extremely professional, polite and friendly, keeping us updated on progress and future maintenance. As with any jet washing surrounding areas (doors, windows, neighbouring areas) can get grimey during the process but they were very particular to ensure they washed and cleaned all these areas down at the end. Very impressed with their work. Thank you!"
Vicky Bailey
"I hadn't heard of the washing process they used before, but I'm really pleased with the results!
Sparkling clean windows!
Reliable, come when they say they will, and easy to pay using PayPal!
Highly recommend this service!"
Dianne Hutchens
"Would highly recommend Sean and his company Excel. Sean worked so well and the results after cleaning my driveway and patio were amazing. I could not be more pleased. Sean provided an excellent service was punctual, polite and hardworking. This company also clean my windows on a regular basis. I would not go anywhere else. 10/10"
Pat Ellard
"Been cleaning our windows for years and always reliable, do a good job for a reasonable price. Nice friendly staff and prompt response by text with any queries. Would recommend"
Rosie Town
"Have used them for years now and cannot complain! Lovely and polite people. Reasonable price! Recommended by my neighbours now I recommend them to you all!!!"
Agnieszka Cerisier
"Cannot fault this team. Very profession from the initial message to the completion of work. The range of services they offer is far more than expected so, now I don't have to call around. I can get all my exterior maintenance cleaning done by Sean and his team. 5*****"
Lewis Chambers
"The best window cleaners I have ever had. I spotted them outside a neighbour's house and admired the way they were working and got their card. I feel lucky to have spotted them. They are always on-time, efficient, reasonable and a pleasure to have around the house. Highly recommended!"
Enver Zeka Enver
"I have had the pleasure of using Excel Cleaning services for 3 months now. I would not hesitate to recommend this company to anyone! As your guaranteed high standards, reliability, integrity and professionalism at all times, Excel Cleaning have not only gone above and beyond for us, Sean and Lindsey are always willing to help. They go that extra mile to make sure that we are happy with the work! They are both incredible people and I can't thank them enough for the brilliant work they always do for us! I look forward to continuing using Excel Cleaning, and wish them lots of success!"
Mahan Takeaway